Our team at Brize, an agency specialized in data-driven marketing, can help your organization to grow with our experience in PR, traditional and online channels of marketing. We can help you to increase your sales and customers portfolio in using all forms of marketing, tailored to your unique business case. As a growth hacking agency, we ensure that you can become viral or grow thanks to the power of big data.

What are Marketing and Growth Hacking?
Marketing is a broad field which is focused on marketing brand, product, service or the entire organization. You can use marketing in large organizations that want to become top-of-mind and stay that way, or smaller organizations that want to become viral with a limited budget.

Marketing is related to the important 5 P's from the marketing mix: the product, price, promotion and place.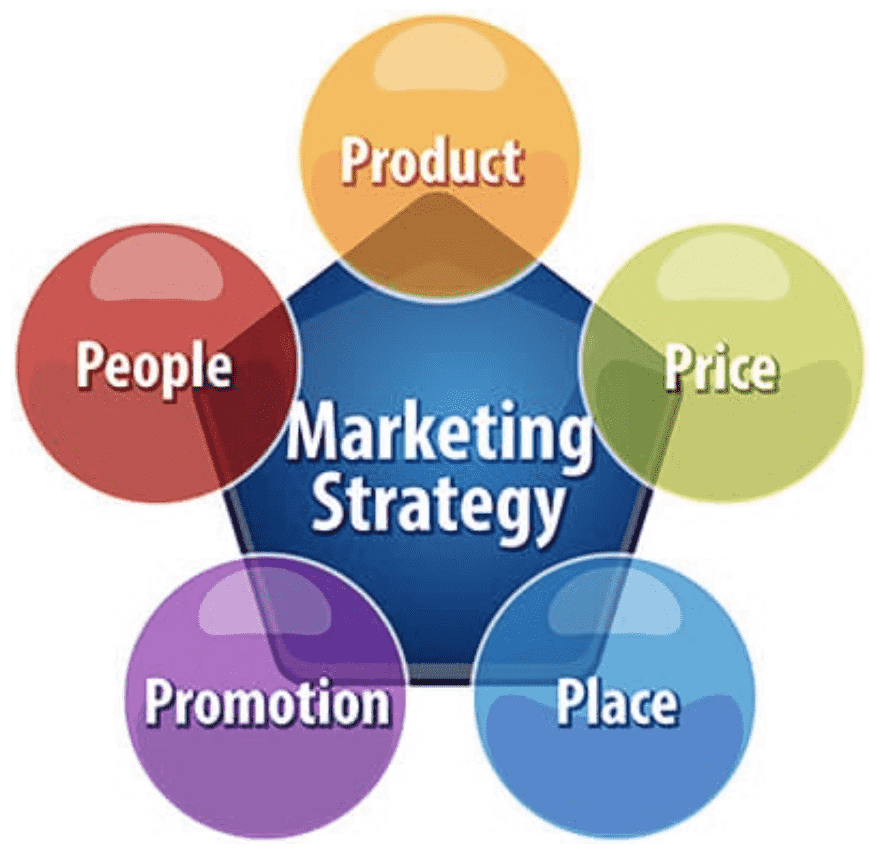 If you are a small company or startup, you should use growth hacking methods. Growth hackers can help you to find the most efficient ways to have a huge and fast growth with a small budget, in using the online marketing and analytics tools.
We can take the example of Airbnb, Twitter, Instagram or Dropbox that have used growth hacking in their marketing mix to increase their sales and turnover.

Therefore, growth hacking can be either efficient for new startups which have just launched a product or service and want to grow very fast in using low-cost strategies, or for any kind of organizations which want to get more customers and notoriety in using new online marketing strategies.

Examples of marketing and growth hacking strategies
The main marketing and growth hacking strategies are focused on different kind of online marketing:

1. Viral Marketing: Viral marketing is a business strategy that promotes a product on social networks. Consumers spread information about a product with other people in their social networks. Viral marketing campaigns aim to create the buzz with your target group and achieve the greatest performance with a small budget.

2. Public Relations: We have a large experience in the public relations (PR) and know all the available channels that you can use to promote your brand and share a message to your target audience. PR help you to build your business's reputation through very cost-effective tools.

3. Unconventional PR: Unconventional PR are smart tactics and strategies for marketing and growth hacking. There are two type of unconventional PR: publicity stunts and customer appreciation. Publicity stunts refer to actions or events that are created to get people talking. Customer appreciation is small gestures led by companies that make customers happy and generate good PR.

4. Measuring Big Data: Among the marketing and growth hacking strategies, we can highlight the measurement of big data. We can help you to use your source of data wisely through the artificial intelligence. You can find valuable information and get important insights of your business with Google Analytics, Dataiku.com, Mixpanel.com and other databases.

5. Search Engine Optimization: The search engine optimization(SEO) is a part of the growth hacking strategies because it is linked to the data analysis. You can use the SEO to rank your business higher in the search results. We can explain you what SEO is, work on backlinks and the use of important SEO tools. By having a content written by an experienced SEO text writer, we ensure better organic findability.

6. Search Engine Advertising: Make a broad strategy to advertise online efficiently thanks to Search Engine Marketing (SEM). We can use Search Engine Advertising (SEA) in Google and Bing just like via Yahoo, Amazon and the major comparison websites.

How Brize can help you with Growth hacking ?
We are a specialized marketing and growth hacking agency. Our approach always starts with an analysis of the current situation to know what are you already doing about marketing and what would you like to achieve with that. Based on the important KPIs for your organization, we develop the strategy to make your company viral and improve the organic findability.

From the analysis, we make a personalized 'growth book' with which you can work on for the next three months. The 'growth book' refers to all the growth hacking strategies tailored to the specific target group, your type of company and the important objectives. We ensure measurable results in making you viral, increasing your sales and generating more publicity through a PR campaign. We let you know about the results with periodic reports.

Leave your email in the contact form below to discover how our growth hackers experts can help your business grow.